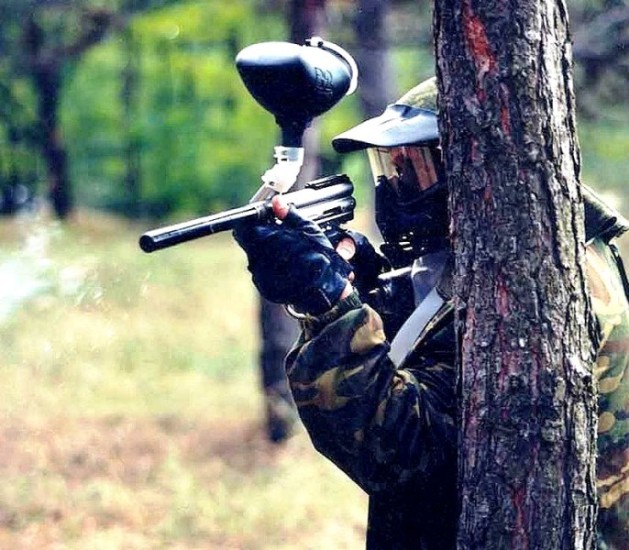 Paintball is a very popular English adventure sports played usually in western countries, but we took this opportunity to make it popular here in India. Rishikesh is the adventure capital of India, as it is getting exposure it is becoming more popular. Not only people from India but from abroad also love Rishikesh for the adventure vacation.
Paintball Adventure Company is very dynamic adventure sports company, Weekend Island have always striven to provide the best experience to our clients & customers. We understand the customer's passion towards adventure and we always work dedicatory to satisfy them. We are the professional company in organizing the paintball game; we have a team which has worked with many adventure companies across India.
Rishikesh is famous for many adventure activities, what makes this the best place for paintball is the natural atmosphere. We are located at the jungle of Shivpuri; this type of location gives you a feeling of being close to nature and relaxes your mind from various tensions of day to day life. We are located at such a wonderful place that it will please your mind and will definitely increase your appetite for the game. We assure you; once you visit this place u will not go disappointingly.
Paintball is an adventure game where players use guns loaded with harmless paint capsules to shoot at each other. These paint capsules are small balls filled non-toxic, biodegradable, water soluble mineral-oil, which can be washed after words. The paintball gun is attached with the CO2 gas for creating pressure, which throws the balls at a very high speed of about 250-300 feet per second. Once the player gets hit by a paintball he/she is out of the particular round. Paintball game is one of the most easiest game to understand, it is one of the effective forms of stress releaser. Paintball game is the thrill of the hunt, it's the fast paced action, blood-pumping, heart stopping game but 100 percent safe.
Who Can Play?
This is just like a real war but there is no harm and injuries, anyone who has guts can play this game, all you need is the brains to think, the eye to aim and the courage to shoot. Paintball is played by men, women, boys and girls of all different age groups Children must be 12 years of age or over to play. Children between ages 12-18 will need parent's consignment to play. Extra supervision will be provided on the field by our expert referee for children under the age of 18.
Is Paintball Safe ?
Paintball is like 100 percent safe game. But it is compulsory to wear proper protective gear and follow the safety rules.
What are the Rules for playing Paintball?
You can create your own game and your own rules, but there is one mandatory safety rule that all players must follow and that is to wear an approved face mask provided by us on the field.
Origins of Paintball game..
In the early 1950's the Nelson Paint Company began manufacturing a product designed to be used by the forestry service to mark trees from a The product was a capsule filled with paint that was shot from a gun using compressed CO2. Paintball ball actually started in the early 1980's when three friends were finding some way to play a hunting game without injuring each other.