Cliff Jumping in Rishikesh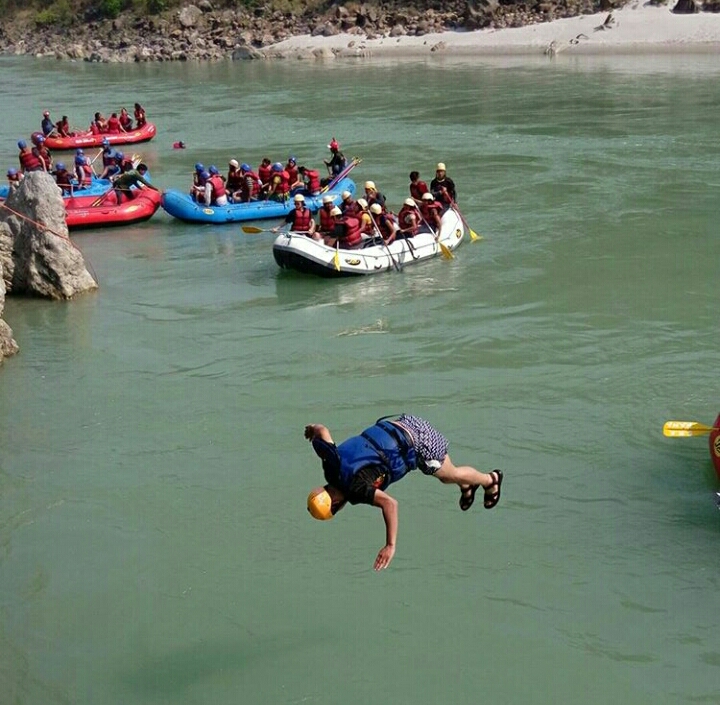 Are you an adventure person? If yes, then Cliff jumping in Rishikesh is the answer to your prayers and if it is a no, then at least give it one shot, it might trigger the adventure worm in you!
The ultimate adrenaline rush can be felt while cliff jumping on your route to river rafting. Diving from a height of 25-40 feet into the holy Ganges, going downward for a second and then coming up at the surface gives you the heavenly experience which you will not get anywhere else in India.
Cliff jumping in Rishikesh works as icing on the adventure cake you ordered for the weekend fun. It makes the river rafting more adventurously challenging and fun. However, you ought to be trying it only with the help of an instructor unless you are a professional.
Copyright © 2019 www.rishikeshraftingcamp.com All Rights Reserved. Designed & Developed By