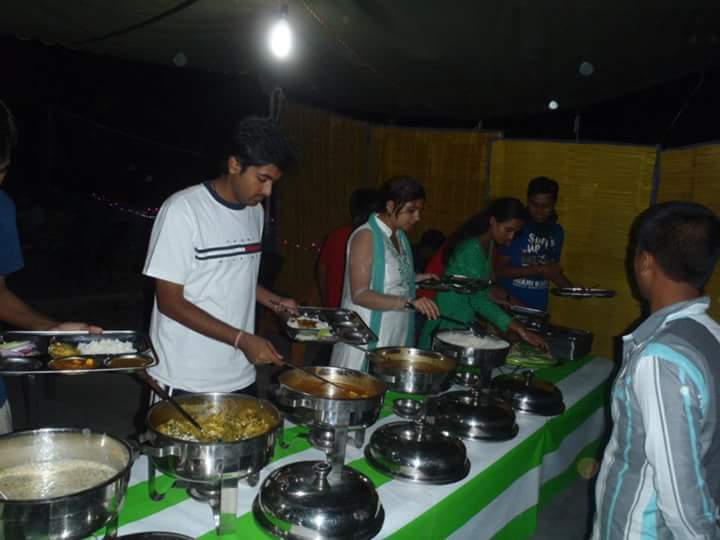 We provide you the best camping in Rishikesh
If you want to test your adventure and rafting skills, nothing is better than the Rishikesh and Ganges! Situated around 20 miles from Haridwar and 35 miles from Dehradun, Rishikesh is also celebrated as 'Rafting Assets' of the country. Rishikesh is the only place in the earth where you can find adventure, thrill and spirituality at the same spot.

While river rafting in Rishikesh is one of the best adventure sports which brings lots of tourists to the city not only from the country but around the globe. The tuneful sound of Ganges flowing carries you away with the beautiful serenity around, which give the holiday planners an opportunity to design a genuine experience of adventure in this Himalayan settlement  with an exclusive flavor.
We provide you safe rafting in Rishikesh
In the midst of number of travel groups over internet showing potential of designing your river rafting trips and camping in Rishikesh, we here at Weekend Rafting Camp totally stand out of the league with skilled guides who are always and all the time determined to shape your trip an unforgettable experience. We would like to boast that camping in Rishikesh and rafting in Rishikesh company of  "Weekend Rafting Camp"  is certified with Rescue 3 courses and IRF which will make sure that your tour not only remains full of joy and fun but also very safe. You will be updated with our safety tips and precautions on the start of the trip. We take delight and satisfaction when exposing our safety standards for our team travel and adventure is mere business but a core passion. We not only use the top quality rafts but always new wetsuits and life jackets of best quality. Apart from this we provide rafting helmets, waterproof dry bags, as well as camping gear like rafting eyeglasses and antibacterial cream to escape from any allergic bacterial environment, so keeping you safe is a top and vital concern for our rafting in Rishikesh team.